Media Networking Architecture
OMNEO
OMNEO
OMNEO is an evolutionary solution for connecting devices over IP to exchange information including control and audio content for use in application domains such as pro audio, public address, intercom, conferencing, and video.
OMNEO is an architectural approach to connecting devices that need to exchange information such as audio content or device control.
Built upon multiple technologies, including IP and open public standards, OMNEO supports the technologies of today – such as Audinate's Dante – while adopting the standards of tomorrow. OMNEO offers a professional-grade media networking solution that provides interoperability, unique features for easier installation, better performance, and greater scalability than any other IP offering on the market.
Related Products
N8000 NetMax 300 MIPS Digital Matrix Controller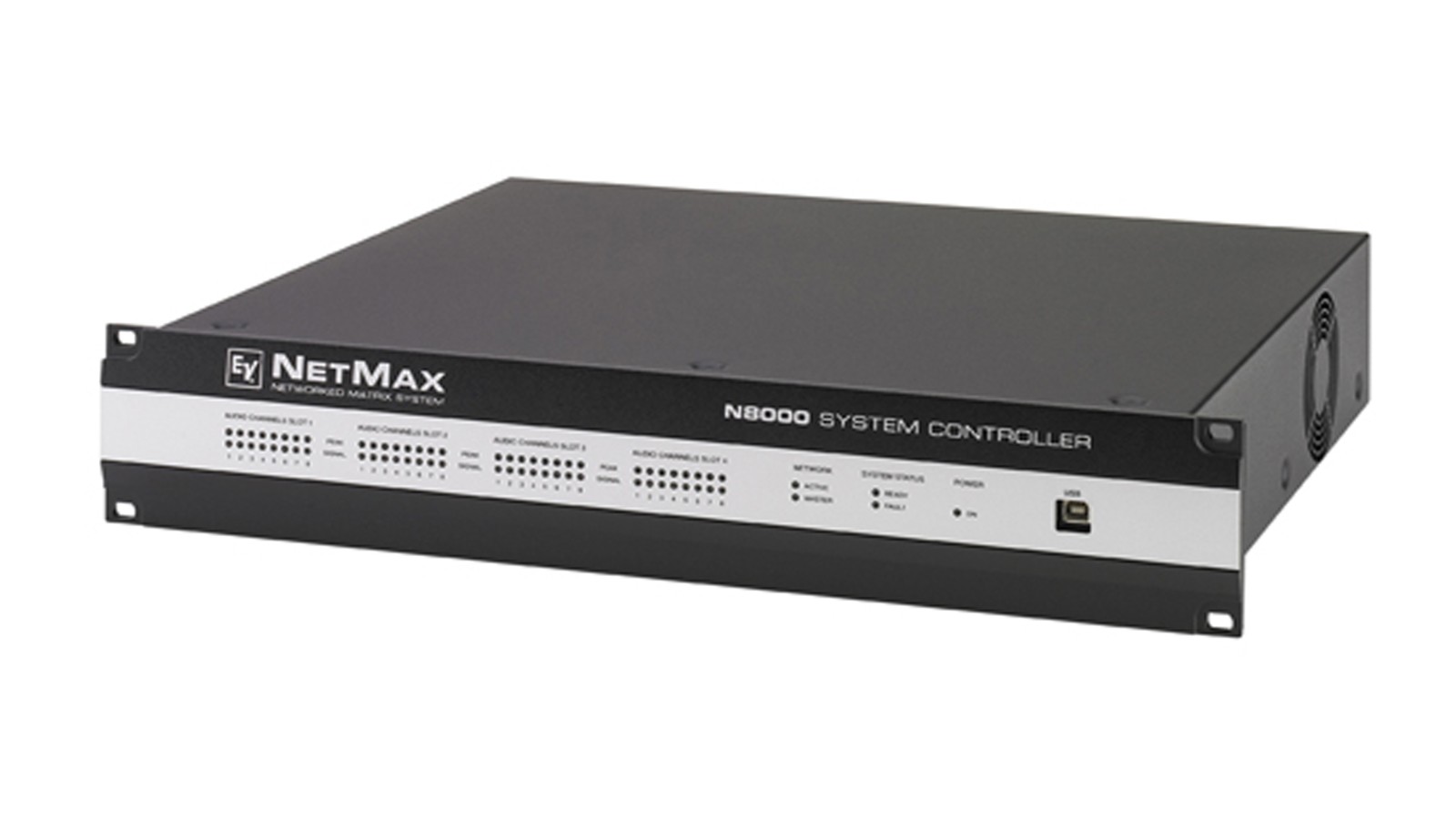 Full IRIS-Net supervision, control, and scheduling

Comprehensive 32-channel routing and mixing

Huge range of DSP filters, EQ, dynamics, and delays

FIR-Drive loudspeaker optimization

300 MIPS internal processing

Up to 1000 MIPS of processing power available per unit

115 dB dynamic range for clean, quiet sound

Internal 48-bit processing for outstanding audio fidelity

Auto-compiling DSP engine with ultra-low fixed latency

Modular architecture with hardware expansion slots

Fully-programmable analog and digital GPIO support

Support for Ethernet, RS-232, USB, and CAN

CobraNet and Dante audio networking options
Newsletter
Subscribe to our monthly eNewsletter to stay informed with the latest innovations, stories, and promotions from Electro-Voice.