Automatic Saturation Compensation
Outstanding audio performance from transformer-isolated loudspeakers on 70V/100V systems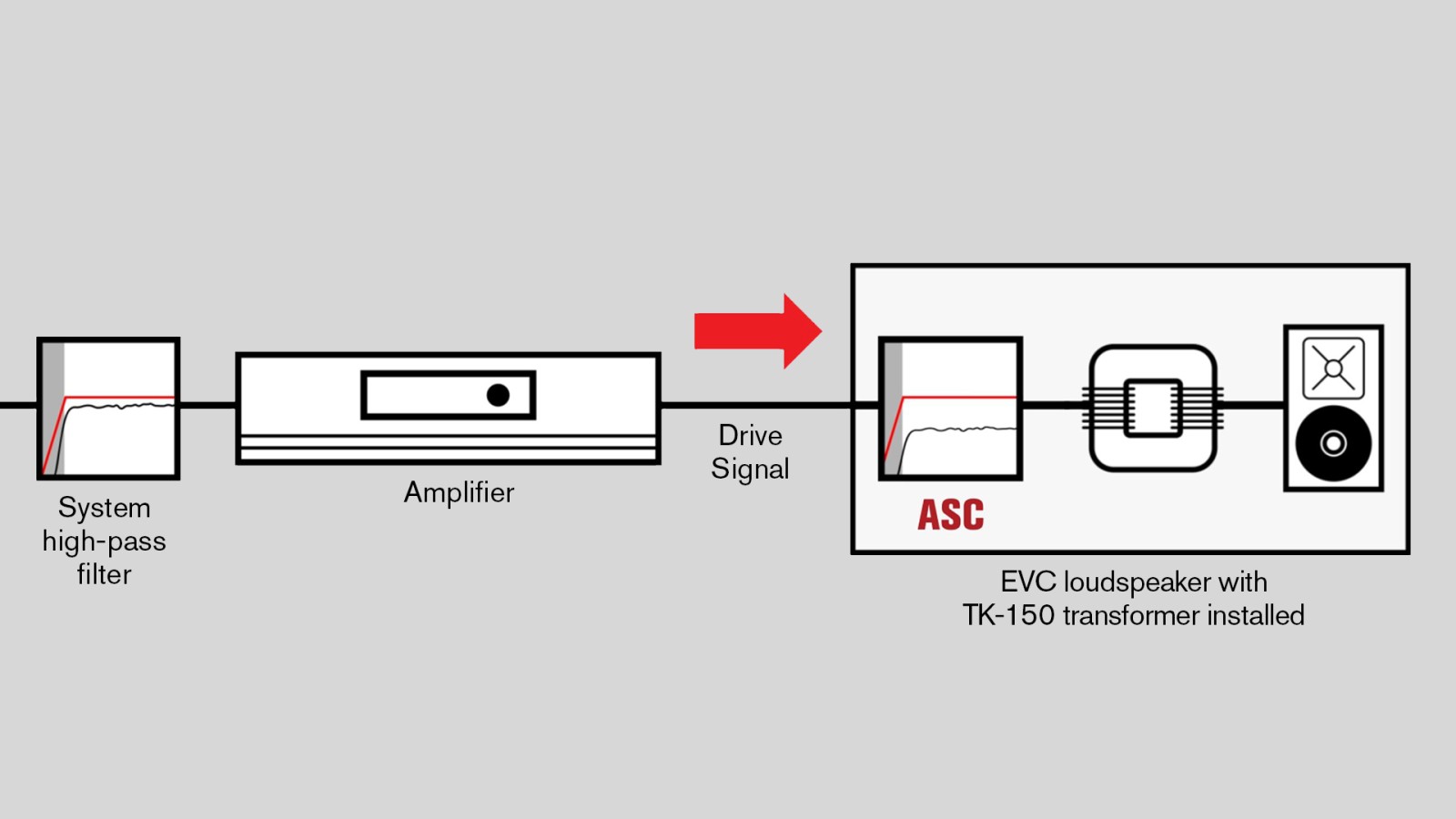 ASC preserves low-frequency performance while presenting a stable load to the amplifier – regardless of the number of loudspeakers connected in parallel. As a result, ASC-equipped loudspeakers – including subwoofers – sound virtually identical, whether they are used with a transformer or without.
ASC is a standard feature for all models in the new EVC series of fixed-install loudspeakers, and is optimized to pair with our high-quality TK-150 audio transformer. In addition to all EVC models, ASC is a standard feature on the transformer-equipped versions of the Electro-Voice ZX1i. The combination of ASC and the TK-150 makes it almost impossible to tell whether the speaker is connected through a transformer or not. And because the TK-150 is flat within ± a dB from 35 Hz to 20 kHz, you can even get full, rich sound through a transformer-isolated subwoofer.
It doesn't matter how many loudspeakers you need to connect in parallel, ASC preserves the richness of your system's low-end while keeping the load impedance in a safe range for your amplifiers.